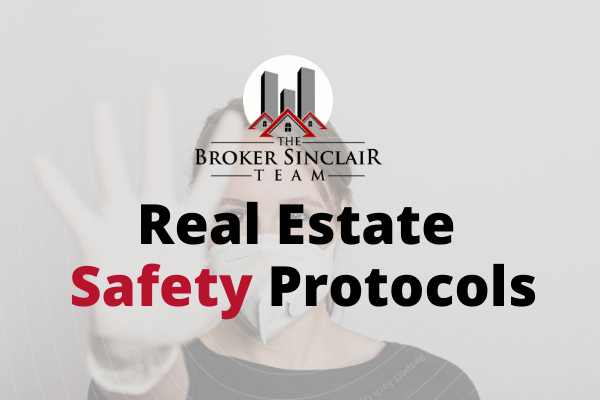 Our Proactive Approach to COVID-19
The Broker Sinclair Team is very proactive about the health and well-being of our clients and staff, so we are taking a proactive approach to dealing with the scare of Coronavirus COVID-19. We have established some protocol during the current concerns and are working to implement the steps listed below.
For our buyers when viewing properties.
BST Agents will provide disposable gloves and shoe covers to every buyer upon entering a property.

BST Agents will ask buyers to kindly meet them at each property they plan on viewing, rather than ride in the same vehicle together.
For our listings when the property is being viewed.
We will have disposable gloves and shoe covers at the front door of each of our occupied properties and will ask for all buyers and agents to use them before entering the home.
We will provide extra photos of each property with professional virtual walkthroughs so that, in the event the seller cannot leave their home for a showing, potential buyers will have a lot of photos to be able to see the property.
We will ask our sellers to notify us if any member of the family is ill and will block showings so that they can recuperate quickly while not sharing germs.
For our Open Houses.
Every guest will be asked to use disposable gloves and shoe covers when greeted at the front door.
We are eliminating handshakes and hugs in favor of fist bumps.
We will host a virtual open house if the seller prefers that over typical walkthroughs.
"No matter how bleak or menacing a situation may appear, it does not entirely own us. It can't take away our freedom to respond, our power to take action."
— Ryder Carroll
Questions? Please reach out to us at
208.292.4482

or J

T@BrokerSinclair.com

.