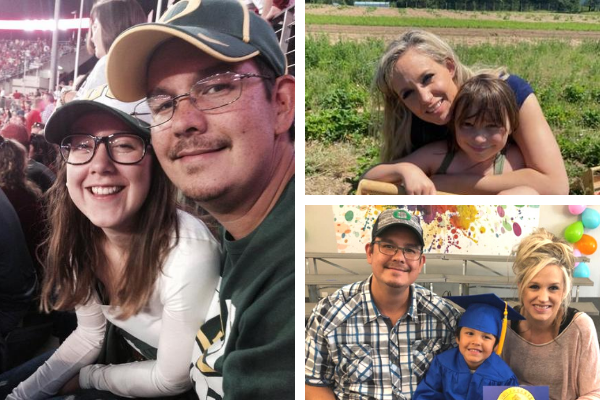 We are super excited to announce that Nick Amorin has joined our team as our newest Buyer Specialist!

Nick is the proud husband of a sweet wife, Shelley, and four beautiful children ranging in age from 20 months – 21 years. Nick grew up in Southern Oregon and lived there for 30 years. In 2007, he moved his family to Coeur d'Alene. Before becoming an agent in late 2013, Nick worked for the USPS in Medford, Spokane, and Coeur d'Alene. Nick makes it a great time wherever he is, but particularly loves to spend time with his family, church, golfing, and rooting for the Oregon Ducks. (In his words… "Let not the last item offend you. We can still be friends!")

His main goal since diving head first into real estate seven years ago has been simple: help people enjoy the process of buying and selling while negotiating the best deal possible. He attempts to make the time he spends with clients as fun as possible, whether they're looking for a new dream home or aiming to sell one. He believes the whole interaction should be exciting and enjoyable. He pays great attention to detail and attempts to have everything prepared in advance. Nick works hard to make sure that his clients are never in the dark and that they know what's coming before it's a whisper of a thought. He has great follow through and always wants to prove that his clients made the right decision by choosing to work with him. And who knows the area better than a former mailman, right?!

Nick brings a ton of energy, enthusiasm and experience to the team and we are excited to partner with him in helping people achieve their real estate goals.