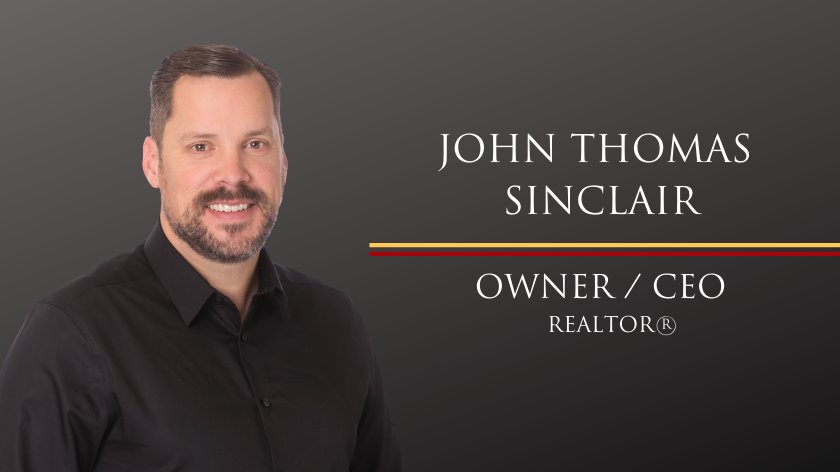 Hi, I'm John Thomas Sinclair.
I started the Broker Sinclair Team in Coeur d'Alene several years ago. My main focus is on marketing listings and getting them sold for the most amount of money in the least amount of time. Stephen Preston leads our buyer side and does an outstanding job digging deep to figure out what buyers really want in their dream home. Working with Stephen is a treat, buyers really love the way he digs deep on their needs to figure out what is most important to them in a home.

If you follow my blog or Facebook posts you'll quickly learn that I'm an open book. I say what I think and keep it honest. If the market is repressed, I'll be the first to tell you. If I find a real deal then you'll see it in my passion for what I am selling.
Born in rural West Tennessee, I've been a Realtor since 1998. I fell in love with real estate while watching a real estate infomercial when I was 16. I saved all the money I could and bought my first rental house when I was 18. A good friend showed me how I could make a living helping other people buy and sell what I was passionate about. That seemed like a no brainer. Today I continue sharing my passion with others and earning a living along the way.
My wife and I moved to Coeur d'Alene in 2005. I went from not knowing anyone in town to the top selling agent in a company with 150 agents in 3 years. Sometimes when you have a passion for something like I do, you just can't help but to share it! I really do love my job.
We love raising our family in Coeur d'Alene. This place truly is a wonderland for families. The majestic mountains disappear into the crystal clear waters of Lake Coeur d'Alene and Hayden Lake. My favorite two days to be in Coeur d'Alene are without a doubt the 4th of July and the Friday after Thanksgiving. On both of those days the night sky lights up with fireworks over Lake Coeur d'Alene. In the winter we ski at Schweitzer Mountain or Lookout Pass. Both are an hour's drive from my front door! On hot summer days we hang out at the beach or Silverwood Theme-park. Both in my backyard!
If you like what you've learned "About Me" and you'd like to know more then let's stay connected. You can become a Facebook fan, follow me on Twitter, or pick up the phone and hit me up at 208.818.8385.
I can't wait to share my passion with you.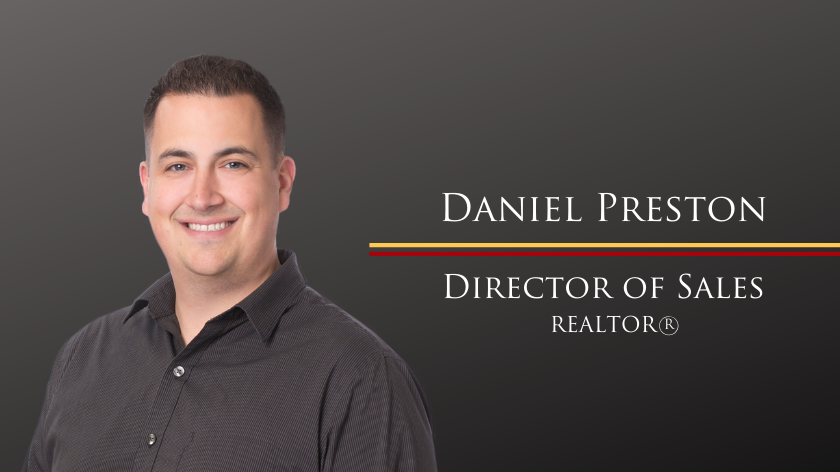 Hi, I'm Daniel Preston.
After being in retail management for over 15 years I wanted more from my career. I enjoyed helping the customers I served on a daily basis, though that relationship was only able to develop so far. I enjoyed helping and promoting our associates from within and doing my part to make their personal and career lives more fulfilling. My passion is helping others and making their days feel more fulfilled and complete.
The opportunity arose for me to join The Broker Sinclair Team which was the top producing team at Keller Williams Realty Coeur d'Alene. Learning to work with buyers and sellers has allowed me to learn each side of the business and better serve my clients throughout the transaction. As a full time agent, my priority is making the buying and selling process as easy and comfortable for my clients as possible.
My wife and I were both raised in North Idaho and can't imagine living anywhere else. It amazes us that people from all over come to our home town to vacation and retire. Every day we are in awe of how beautiful it is. We are raising three young children and love to take them all around our town. Whether we are hiking, biking, camping or swimming we are always outside. Through my wife's support, I am a full time Realtor motivated to help each one of my clients buy, sell, or invest in real estate.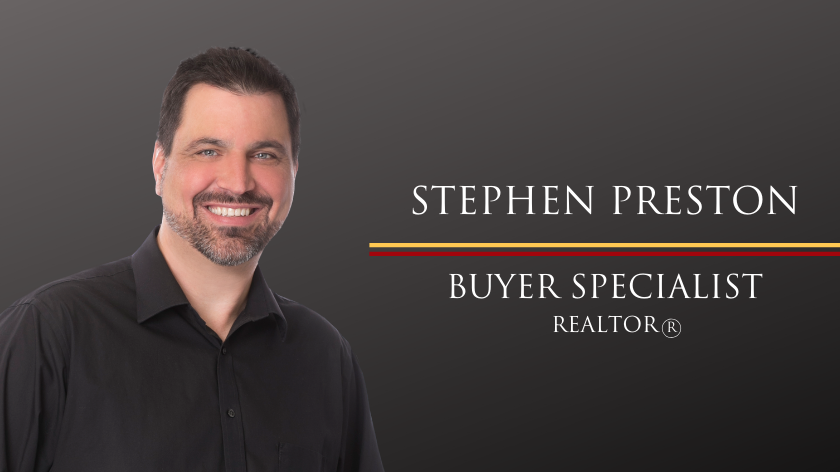 Hi, I'm Stephen Preston.
As a professional buyer's agent and dedicated family man, it is my goal to help every client I work with realize their dream of selecting and purchasing their next (or first) home. I know how important finding the right home is, and how stressful it can be if you don't have the right team around you. That's why my team is dedicated to open and honest communication with our clients, and strives to make the home buying process as rewarding and stress-free as possible. We believe that we have the tools and experience to help make even the most challenging situations successful for our client!
I commit to treating every person I work with as supremely valuable, regardless of the size of purchase they are intending to make. My goal is to help people reach their real estate goals and achieve their dreams, whatever those may be. So, whether you are planning on buying, selling, or investing, I want to be your resource and ally, and show you how rewarding building your future can be when you own real estate.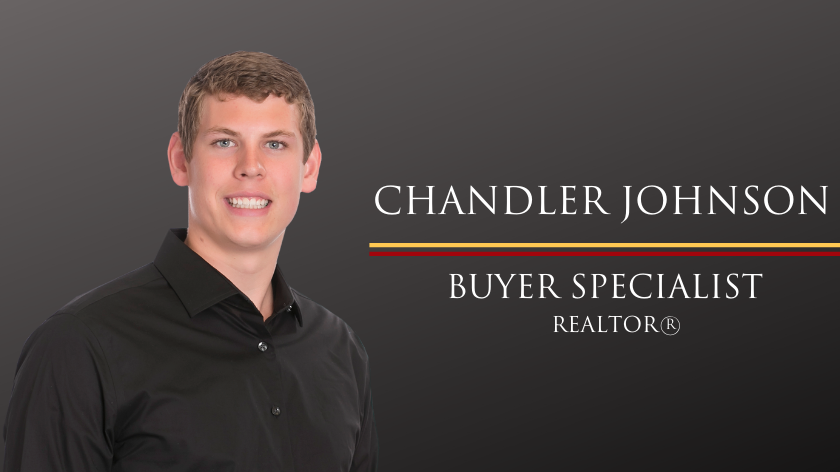 Hi, I'm Chandler Johnson.
My favorite part about being a Buyer Specialist is the excitement my clients experience when closing on their new property and being able to share that with them. I love working with people, hearing their stories, and helping them move forward to reach their goals.
The Broker Sinclair Team has provided me with great counsel and support in my career. My team feels like an extended family and I love working with them. They inspire me to dream big and help me reach my goals, and my clients' goals as well. It's such a benefit to work with a resourceful and creative team who can think outside the box to make things happen for my clients.
I was born and raised in Coeur d'Alene. My parents taught me to have a strong work ethic. Before I found my position in real estate, I worked in landscaping, restoration, and laid tile alongside my dad. Those jobs were great, but helping people buy and sell real estate is my passion!
When I am not working, I am probably spending time with my beautiful wife, Eastin. We met when we were just in middle school and got married right out of high school! I am so grateful for her love and support. We love spending time together and with our families. For fun we like to go hiking, hunting, fishing, and doing just about anything outside. We are always ready for an adventure! Depending on the season, we spend our weekends paddle boarding on Lake Coeur d'Alene or Hayden Lake, kayaking, snowboarding on Schweitzer Mountain, and ATV riding.
If you're a fellow outdoors enthusiast looking for a new property, hit me up! I'd love to show you some awesome recreational places and what our amazing neck of the woods has to offer.
Hi, I'm Chelsea Mohr.
I am a California native born and raised on the shores of southern Orange County. When my social clock started ticking and it was time to start a family and purchase a home, my options in California were few, and far from what I pictured for my family. The decision to look out of state and quickly land in Northern Idaho was the right choice. My family and continue to be thrilled with our beautiful new home!
After being curious about what a career in Real Estate was all about, I took an admin position with the Broker Sinclair Team at Keller Williams Realty Coeur D'Alene. It's now my passion to assist our agents so that we as a team can provide a full service, 5-star experience to the buyers and sellers that we serve. I continue to be amazed by the caliber of people on this team and their extraordinary abilities. It is a great feeling to come to work in the atmosphere of the Broker Sinclair Team where the culture here is to have the client's best interest ahead of all else. These agents are the experts in their field and the relationship doesn't end as soon as the deal closes, you will have a real estate ally for life!