Unless you've been hiding under a rock for the past few months, you have probably heard about the hyperinflation the CdA market is experiencing right now. If you have been hiding under a rock and want to catch up, check out this 4-part series we put together going over WHY we feel the inflation is happening right now. Now, if you have been hiding under a rock you might be onto something! 2020 so far has been a good year to find a rock and nestle for a sizable nap!

With the market moving so quickly, our team has had to put systems in place to make sure we are the smartest agents in the area and on the cutting edge of buyer demands and seller values. We have been tracking the inventory weekly and the data is unbelievable. For the past 6 weeks we have had more properties go pending than new listings coming on the market. Just when we think the market can't get any tighter, the following week will say "Hold my beer" and show us that yes, indeed the market can get tighter!

To keep you up-to-speed on the market I've got some Cliff Notes of the data research we've been compiling and following below. You'll see the average sales price for all of Kootenai County for the period January 1 – July 31 (2019 vs 2020) based on closed sales. This gives a year-over-year comparison for the same time period.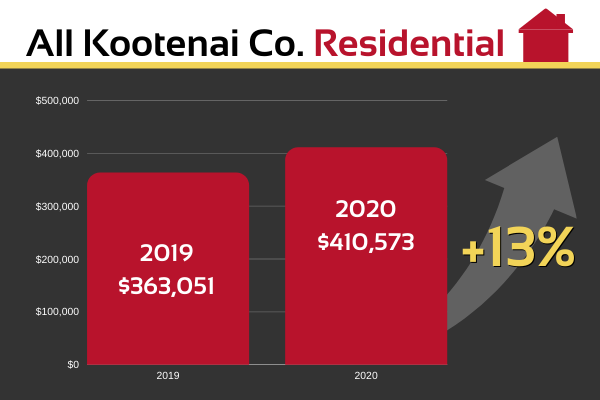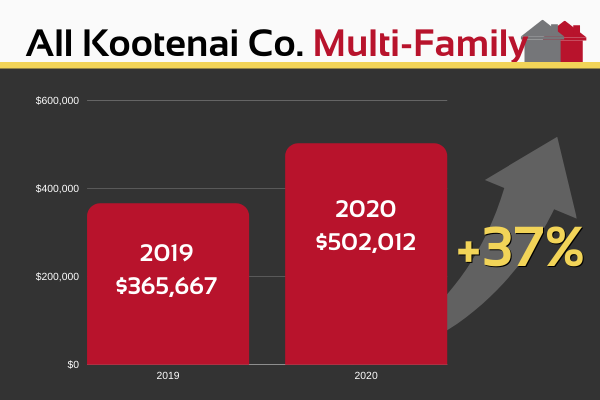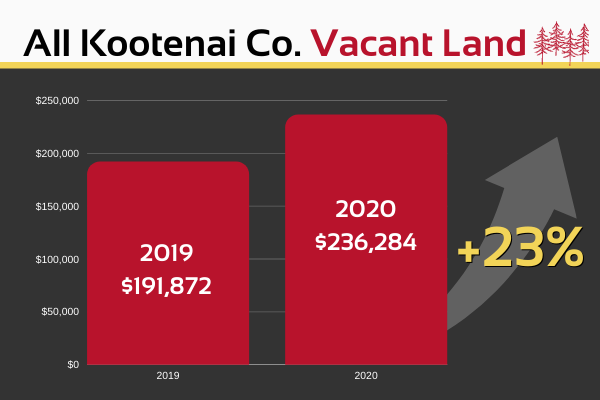 If you're looking to transact real estate — whether buying or selling — please reach out to our team. We can give you a custom evaluation of any holdings you may be interested in trading as well as help look for opportunities to replace your asset, should you be looking at a 1031 Exchange or reinvesting. Thanks for taking the time to read this far and, as always, we appreciate the heck out of you for passing our name on when you hear of someone talking about shuffling real estate.
Onward,
JTS + Team